Breast Reduction Salt Lake City & Bountiful UT
What is Breast Reduction?
A breast reduction is a surgical operation at Sargent Plastic Surgery in Salt Lake City and Bountiful, Utah, designed to reduce the size of large pendulous breasts that may be disproportionate to your body and cause discomfort. This procedure is called a Reduction Mammaplasty and removes excess breast tissue and skin as well as lifting the breasts. Breasts that are too large can limit your physical activity, cause discomfort and mental anxiety. Breast reduction can correct the symptoms, resulting in a better-proportioned breast, enhancing a woman's body image and self-confidence.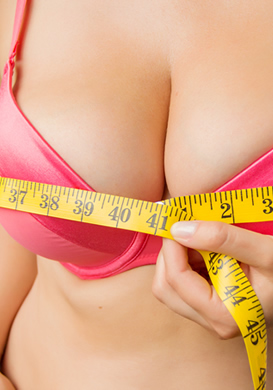 Am I a Candidate for Breast Reduction?
You could be a candidate for breast reduction if you have any of the following:
Back pain from excessive weight of pendulous breasts
Shoulder pain from bra strap indentations
Restricted physical activity due to the large size of your breasts
Skin rashes in the crease of breasts
Unhappy with the large and sagging slope of breasts with low nipple position
Small reductions in breast size may be considered cosmetic. Larger reductions may be covered by health insurance when it is performed to relieve symptoms. This is usually based on the amount of breast tissue that will be required to remove. Pre-certification may be necessary for coverage.
Breast Reduction Procedure
The most common approach for Breast Reduction is through a keyhole incision pattern. Breast tissue and skin are removed making the breast smaller and lighter. The nipple is repositioned to a higher location and the breast is reshaped. There is a circular incision around the areola extending down to the crease and horizontal creases increase-in an anchor-shaped pattern.
What Do I Expect Following the Operation?
Once the procedure is completed you will be placed in bandages or a surgical bra. Usually, you would go home the same day. Pain medications are prescribed and activities are restricted. Most patients are off work 1-2 weeks. Heavy exercise is avoided for 4-6 weeks. You will not see the final results for several months.
---
Sargent Plastic Surgery proudly provides Salt Lake City and Bountiful, Utah with breast reduction procedures. Call 801-355-0731 or fill out a Contact Form here to schedule an appointment.
---