Injectable Dermal Fillers Salt Lake City & Bountiful UT
Fillers are injectable substances at Sargent Plastic Surgery in Salt Lake City and Bountiful, Utah, that can be used to "fill-in" lines, creases, and deep wrinkles of the face. The most common areas are in the nasolabial folds, marionette lines, and the lips. They can also return contour to sunken areas or depressed scars. Fillers can complement surgical procedures by further enhancing their results. There are a number of types and brands of fillers that can be used in different areas of the face. However one of the most popular procedures has been plumping of the lips with fillers.
Lip Enhancement
Lips can be injected to improve definition, contour or if you desire increased fullness. The photo shoes the possible improvement in lips with dermal fillers.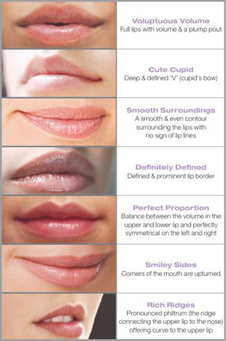 ---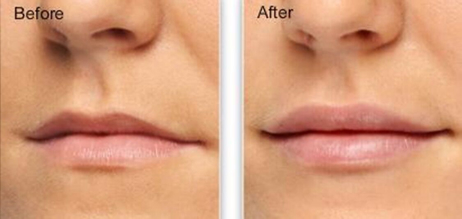 Type of Fillers
Radiesse®
RADIESSE® volumizing filler is a synthetic injectable filler that has been U.S. Food and Drug Administration (FDA)-approved for reducing moderate-to-severe wrinkles, folds and creases around the nose and mouth by augmenting the skin's natural collagen supply. It is a safe, effective and long-lasting alternative to injectable collagen and other dermal fillers for smoothing wrinkles and adding facial volume and contour.
RADIESSE filler is composed of microspheres in a water-based gel; the microspheres are made of a substance called calcium hydroxylapatite, which stimulates the production of collagen. When injected into lines and wrinkles, the additional collagen that is produced smooths out the lines and wrinkles, and adds volume to the skin.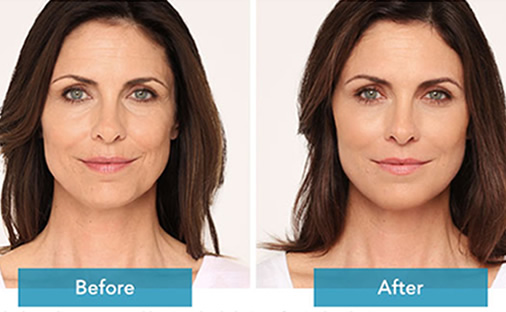 ---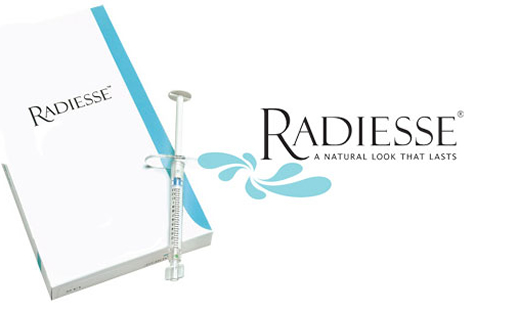 ---
---
Radiesse® for Hands

---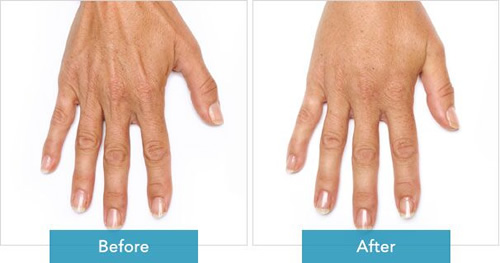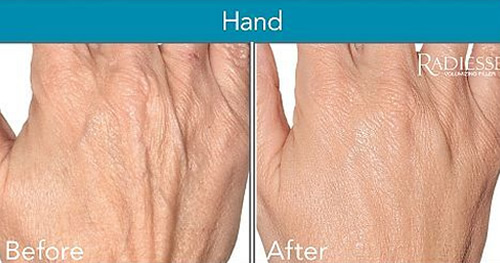 ---
---
Restylane/Restylane Lyft/Restylane Silk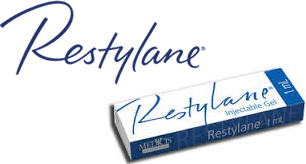 ---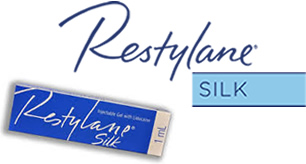 ---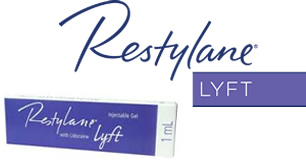 ---
Restylane fillers are a clean gel composed of hyaluronic acid, a natural substance found throughout the body. This is designed to fill lines, creases, sculpt lips and improve contour. Restylane Silk is normally used for more superficial lines and wrinkles. Restylane Lyft can add more volume and fullness.
---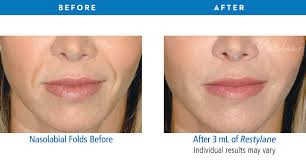 ---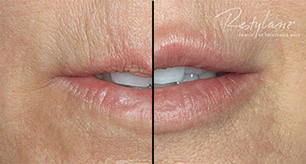 ---
---
---
Juvéderm® Injectable Gel
Juvéderm is an injectable hyaluronic acid that can improve wrinkles and creases around the mouth, nose, and nasolabial folds. It typically lasts almost 6-8 months.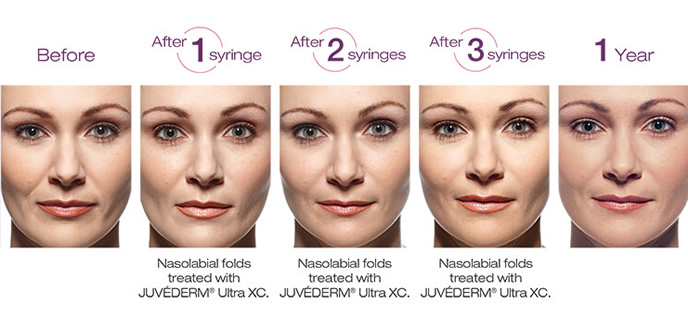 ---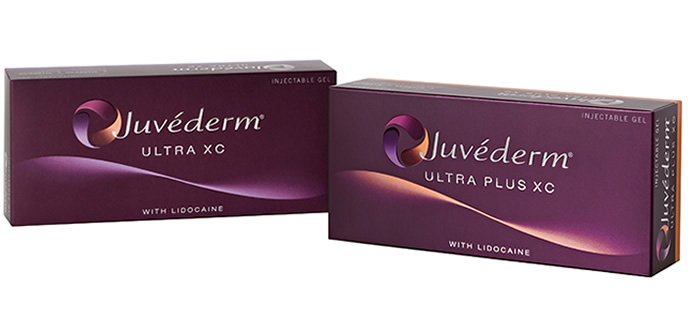 ---
---
Voluma®
Juvéderm Voluma XC is a hyaluronic acid filler used on the midface, cheeks and jaw line. It can significantly add volume and fullness giving a subtle lift. This can last for up to 2 years.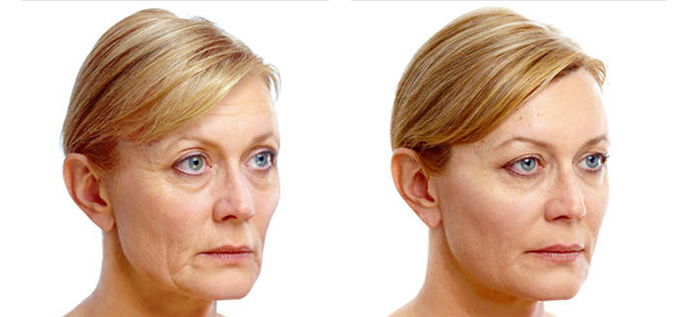 ---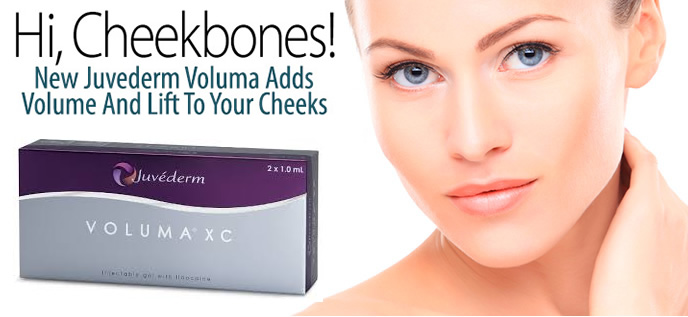 ---
---
Sculptra®
Sculptra is a different type of facial filler. When injected it stimulates your skin and natural collagen production to increase overall facial volume.
The normal aging process results in gradual loss of facial volume. Several sessions of Sculptra injections can restore youthful facial fullness. Sculptra is usually injected in 2-3 sessions about 3-6 weeks apart. The results can last up to 2 years. So if you want to treat more than just lines, have results that gradually emerge over time and a more full face rejuvenation than ask about Sculptra.
---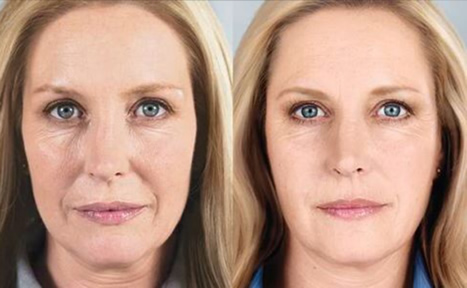 ---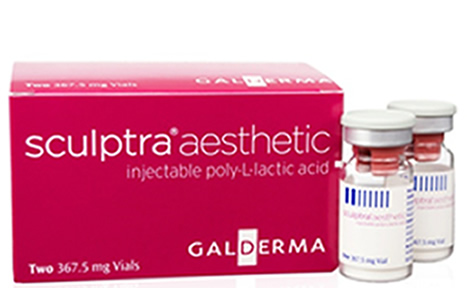 ---
---
Sargent Plastic Surgery proudly provides Salt Lake City and Bountiful, Utah with dermal fillers. Call 801-355-0731 or fill out a Contact Form here to schedule an appointment.
---